I just had a roll of film developed. Some of the pictures go back to when we went to Taupo several months ago. The scanner I used is a bit feeble which explains the somewhat low resolution.


Warrick's De Joux on the Taupo racetrack.



My car on the left and a race mini.



It looks like he's getting away from me :-/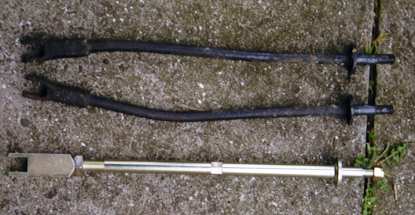 The Reason I bought Heavy Duty Tierods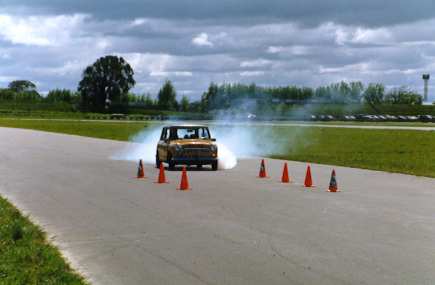 I did this big onewheeled burnout at the nationals last year (just got the picture off a mate).



And when I took the diff apart this is what I found. The differential had done about 3000km since I rebuilt it with new pin, spider gears and washers. I had done no other major burnouts, so I'm guessing that most of the damage happened in that one event. The burnout probably lasted 5 seconds or so. The other end of the pin was polished but it hadn't gone through the hardening.



Professionally installed EFI on a clubman. This system has two injectors in the plennum below the throttle body.



Patrick's VTEC powered clubman.



Pictures from last year's nationals of Darryl Seymour's terrapin.



Me sliding off during the bent sprint at the Nationals last year. If it isn't obvious, I came into the turn from the right of the picture, it tightened up part way through and I swapped ends and ended up on the grass.